About Us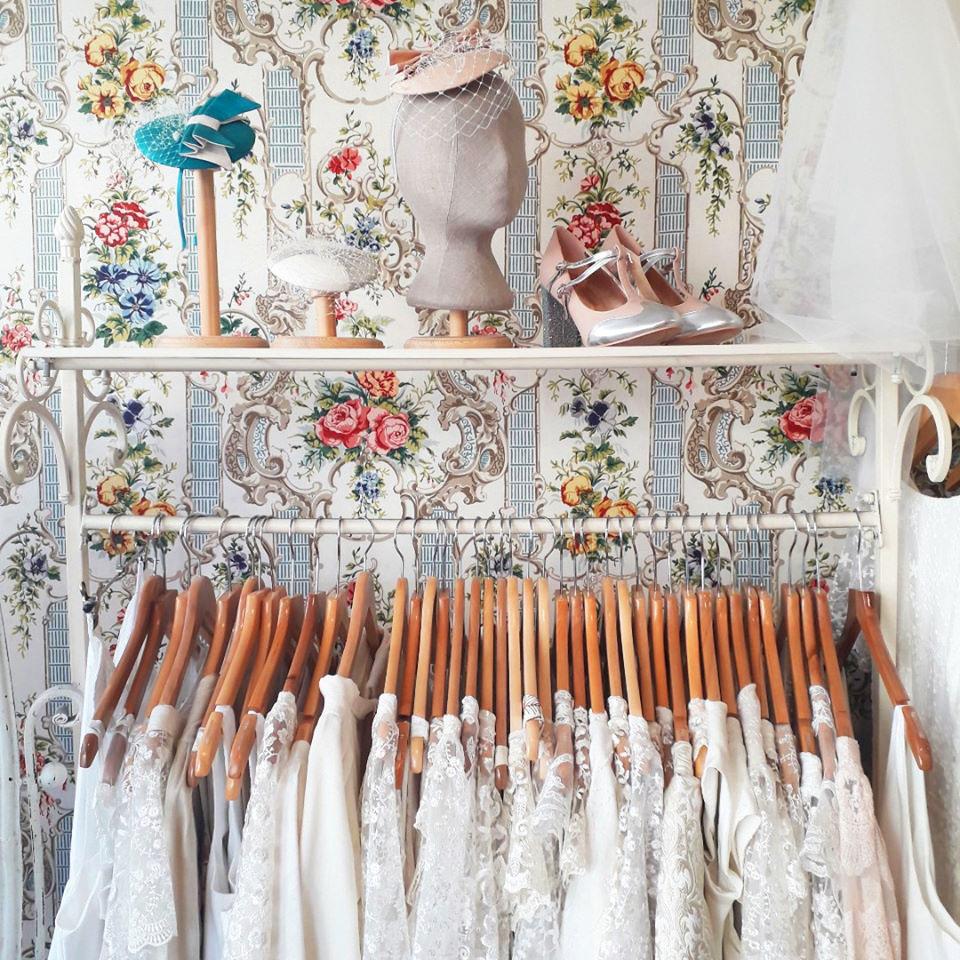 Our Story
Dig For Victory began in 2007 as the passion project of designer/maker Eleanor Callaghan, who taught herself to sew in the basement studio of the vintage shop she worked in. She was inspired by the original 1940s and 1950s dresses she sold in the shop, and loved the fabrics and sustainable ethos that she found there. However, she was interested to discover that the majority of the dresses from that era were handmade and would have been designed and fitted specially for one individual. It was this personal quality, as well as the glamour and romance of the style, that inspired Eleanor to start Dig For Victory.
In 2009 Eleanor began selling on Etsy and had an overwhelming response from customers from all around the world who relished the opportunity to have dresses made in original vintage fabrics tailored to fit their individual body shapes. The business quickly grew into the small team of talented and like-minded seamstresses who still make all of Dig For Victory's dresses today and in 2013 Dig For Victory opened it's own bricks and mortar shop/studio in Brighton's Kemp Town. Most prominent in the team are Jayne, who will be your guide through the process of choosing your design, Charlotte, who will be the one to transform your measurements into a bespoke pattern and Hannah, whose skills at the sewing machine will turn that pattern into your new favourite dress!
As the business quickly grew through word of mouth it became clear that there is one particular time when it is most important to our customers to have a unique custom made dress and that is their wedding day. And so for the last seven years it has been our pleasure to help brides find or create their own personal "special dress", in which they might feel glamorous, relaxed, fun, beautiful, outrageous, romantic, comfortable but above all, feel like themselves. And of course the same applies to the bridesmaids, best women, mother's of the bride, flower girls, friends and relations who we may be helping celebrate their special day with them.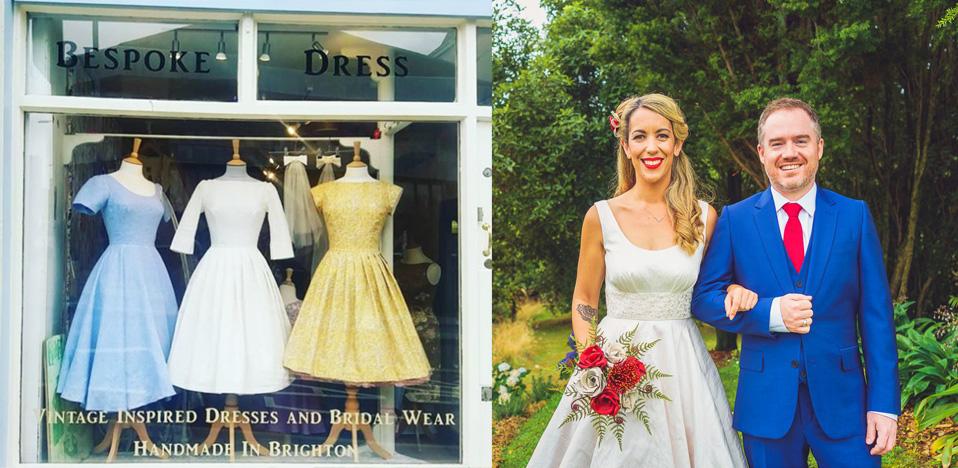 Our Aesthetic
Dig For Victory aims to bring the glamour, quality and romance of mid 20th century design to a modern audience. Our "made to measure" service means we can combine dramatic fit and flare or figure hugging wiggle silhouettes with high quality non-stretchy fabrics while knowing that they can be made to comfortably fit customers of all shapes and sizes. Rather than making copies or reproductions, we aim to keep the stylistic essence of the era alive while creating fresh new designs.
Our Ethos
Dig For Victory dresses are designed to be cherished down the years, in the opposite of fast fashion. Our order process encourages thoughtfulness and reflection, and the journey your dress will take from cutting to finishing before it is collected or posted out to you is one better measured in footsteps than air miles. The materials we source are a mixture of reclaimed vintage and end-of-roll fabrics and high quality new fabrics, and we are always very happy to assist any customers who wish to know the origin of a particular fabric on our site. We are a small, independent, living wage employer and our dresses are made in Brighton, with love.