Testimonials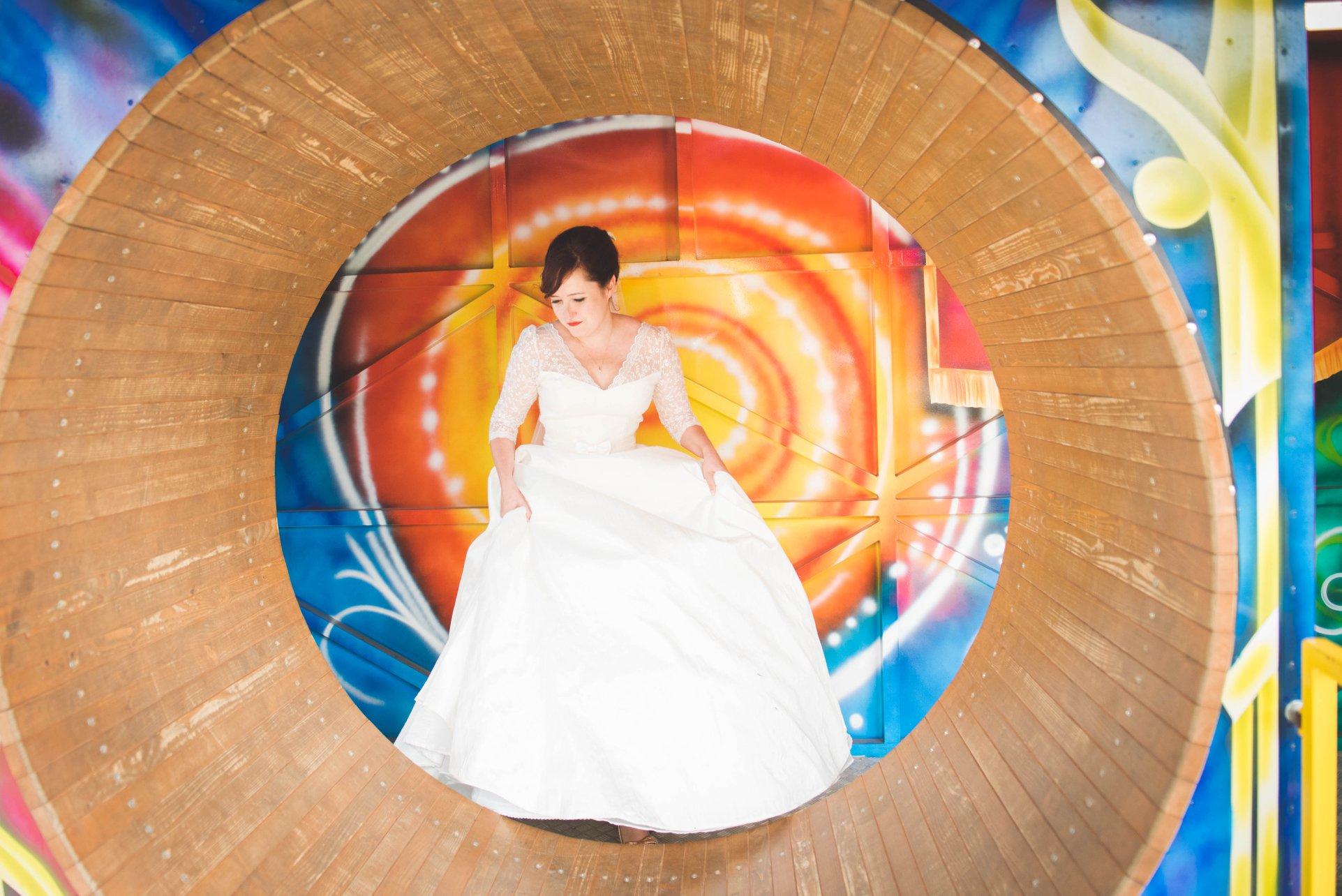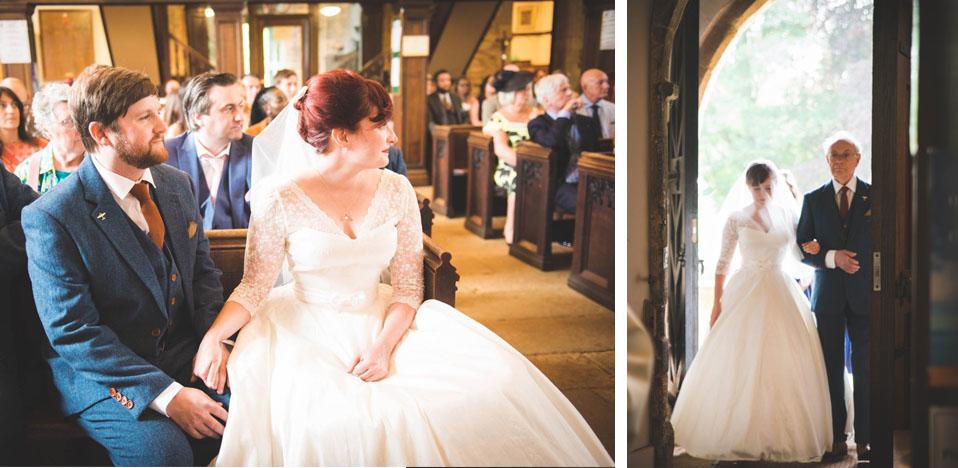 "From the second I saw an advert for your dresses on Facebook, I knew you were the way to go for my big day, and walking through the door for the first time really confirmed that. Your tiny shop is so full of love, and I felt like I was immediately among friends, which was extra important as I had to attend my final fitting on my own. Every extra request I made, a short time frame, and bridesmaids who couldn't attend fittings (one didn't arrive into the country until the day before the wedding!) nothing was too much trouble and I couldn't have been happier with the whole experience. Every piece was perfect, I felt amazing in my dress, and it even withstood a trip around a funfair in the middle of our big day!"
Catherine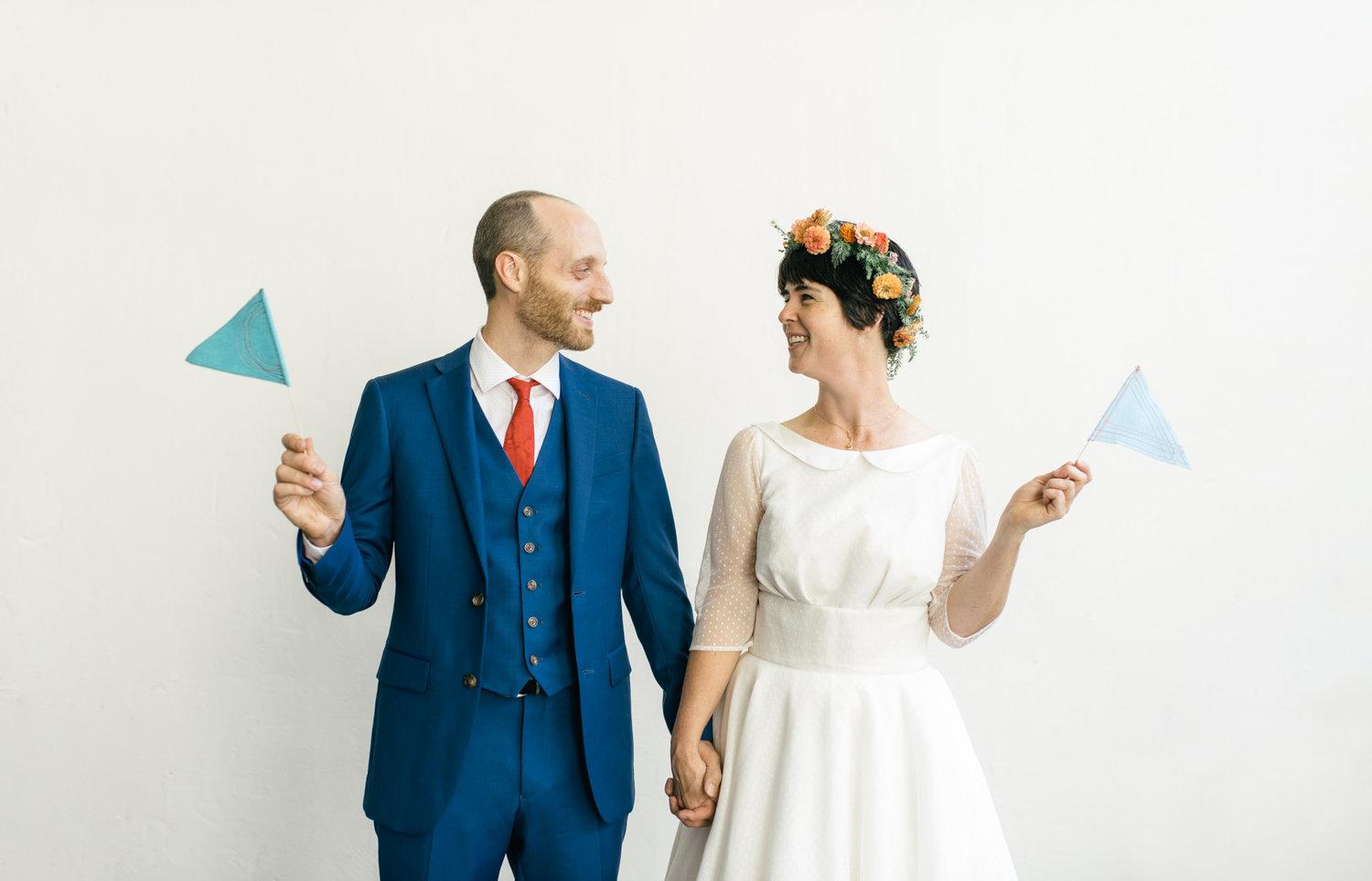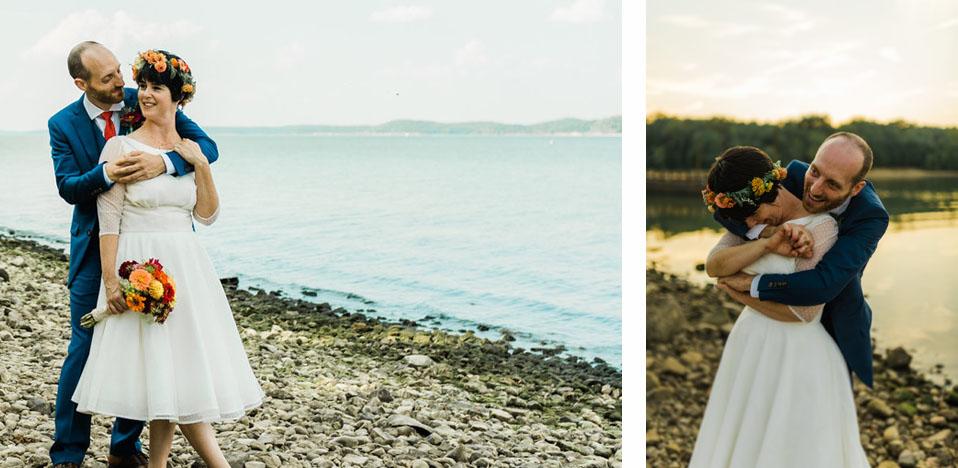 "I LOVED my wedding dress, and just wanted to say thank you again! I had an idea of what I wanted, and was so glad to find something classic, fun to wear, with linen AND polkadots!"
Michelle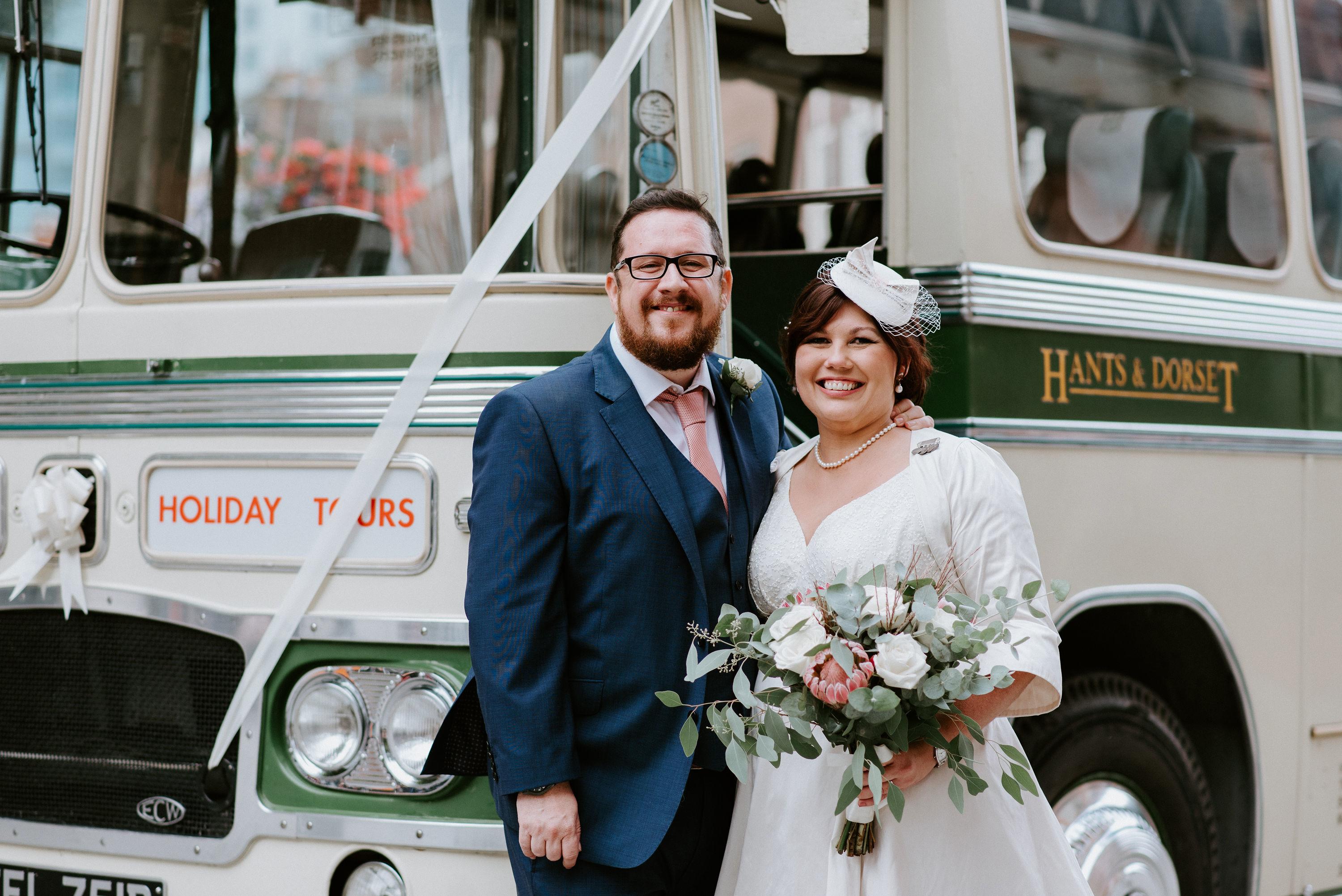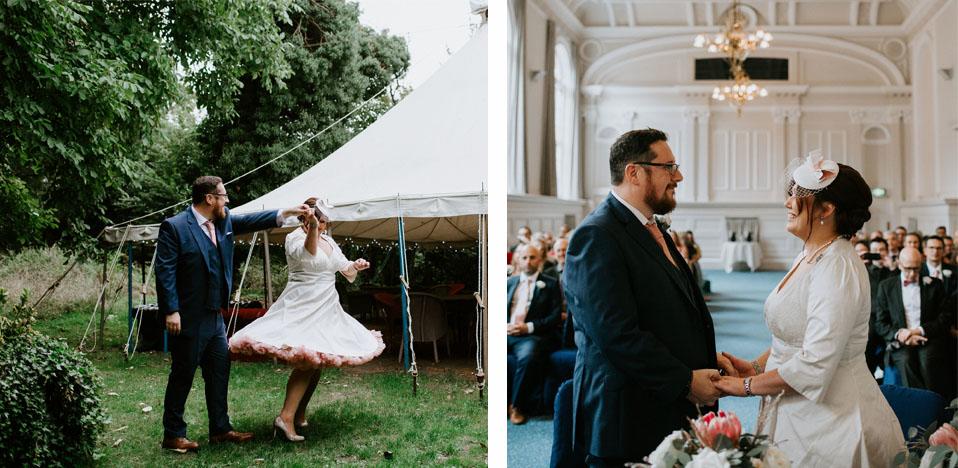 "I cannot rate Eleanor highly enough! She was so helpful with creating my wedding dress, working through various ideas and giving advice on colours, fabrics and styles. Compared to other places I visited to find a wedding dress Dig for Victory was the most down to earth, genuinely helpful store that I visited where I felt like they actually cared about finding the right dress for the day. The dress fitted beautifully when I collected it and I can't wait to wear it on the big day! Thanks Eleanor for all your help!! I'm sure I will be back at some point to fill up the rest of my wardrobe with some of your beautiful designs."
Andrea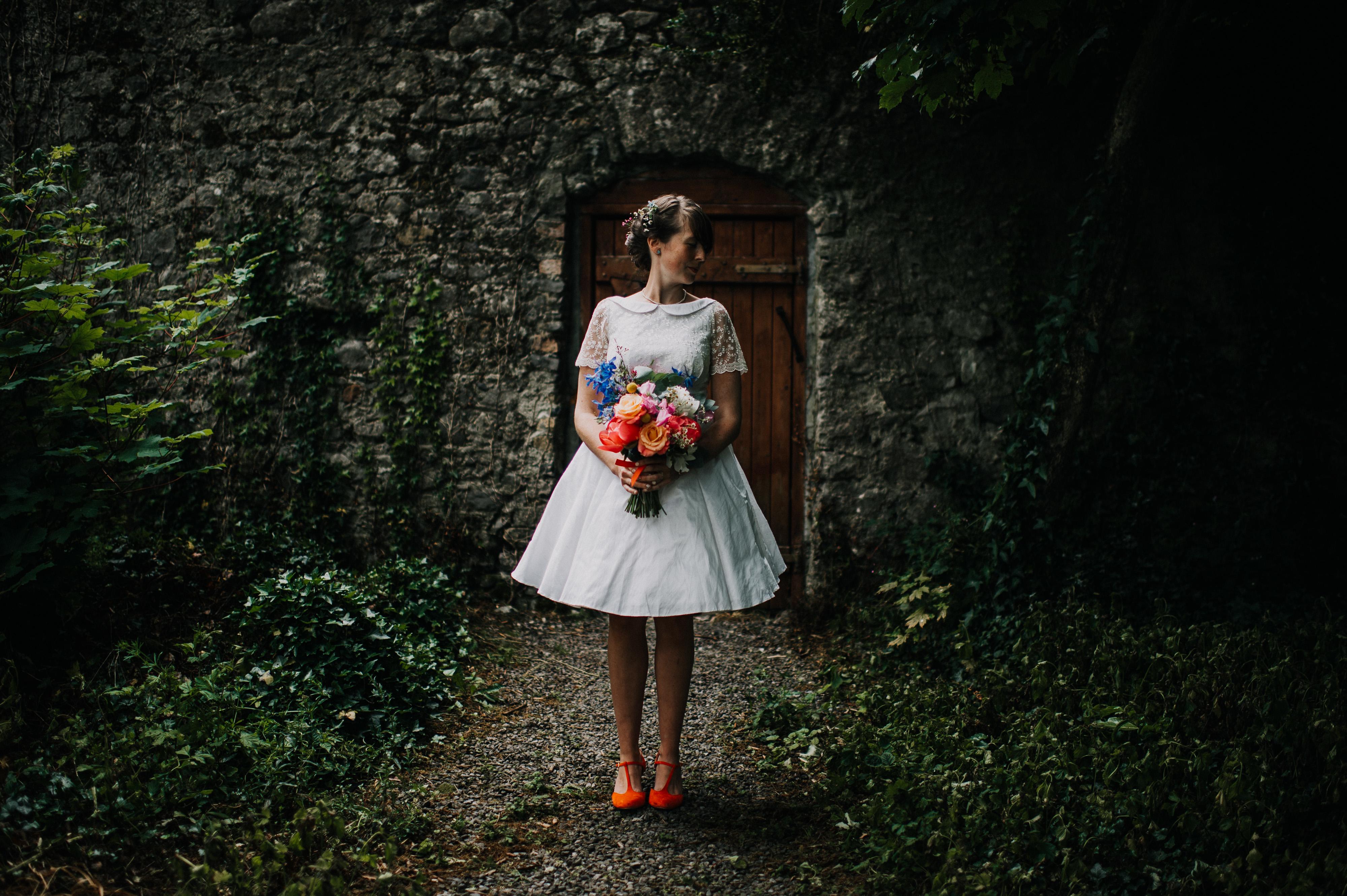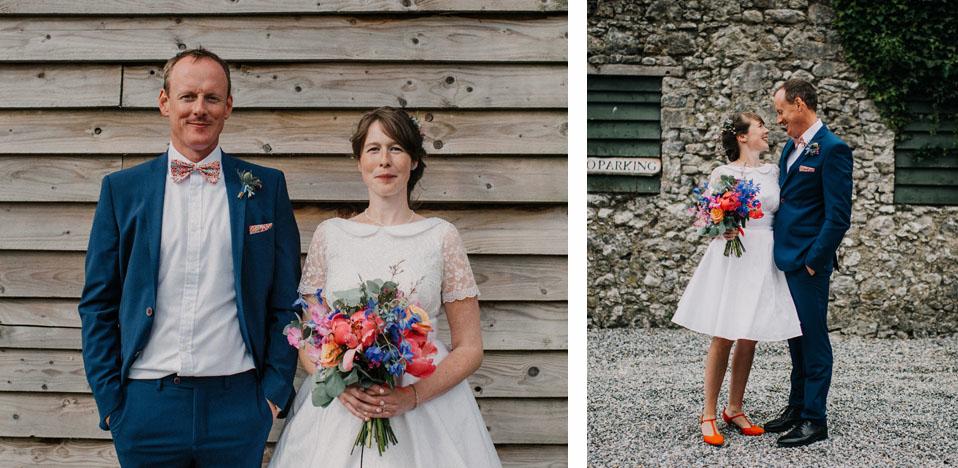 "Just wanted to send you a quick note to say a huge 'Thank You!' for the beautiful wedding dress you made for me. Everyone loved it, most especially me:) It was also the most comfortable dress I've ever worn, which was just the icing on the cake.
I also absolutely adore the other two linen dresses from you, which I wore to two other summer weddings, and felt so proud & beautiful in them. Thank you so much for making such lovely things for all shapes and sizes, it meant the world to me, and I have no doubt to many, many other women as well." (pics: Savo Photography)
Rose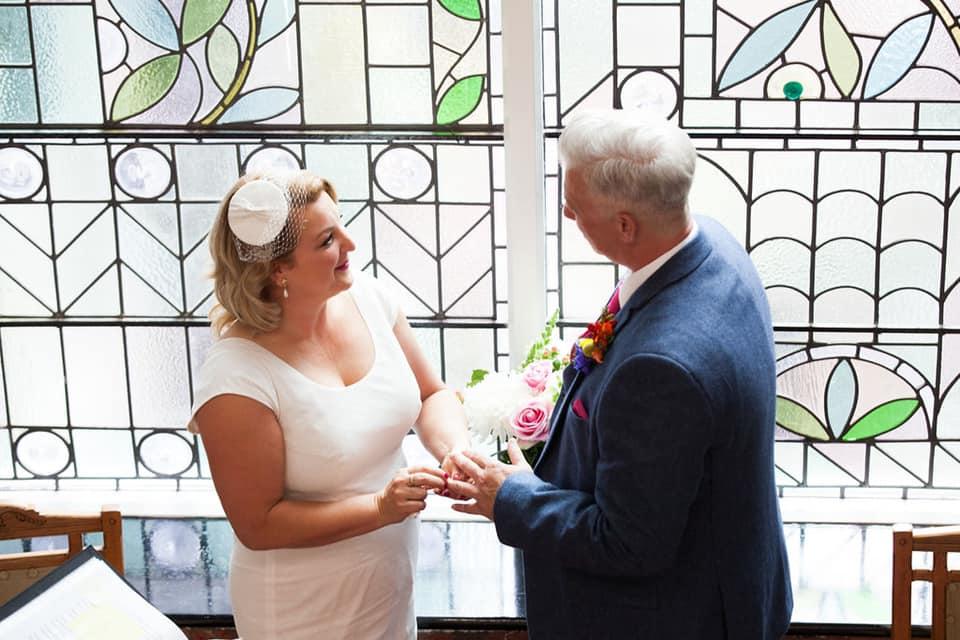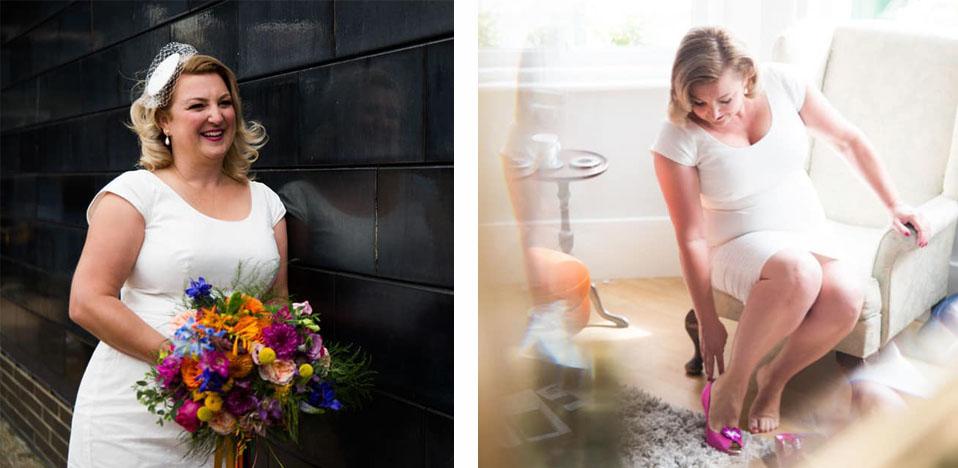 "I had my wedding dress made there when I couldn't find anything in other bridal shops. I wanted a simple pencil dress and a nod to vintage but wanted it to be a bit special and wedding like. The team were so helpful in putting together a style for me and creating something completely unique. And they managed to have some of my Pinterest dream fabric, a polka dot tulle which they overlaid on a silk fabric to create that special wedding dress I had in my head. The dress fitted me beautifully and I felt I'd found the right dress for me."
Rachel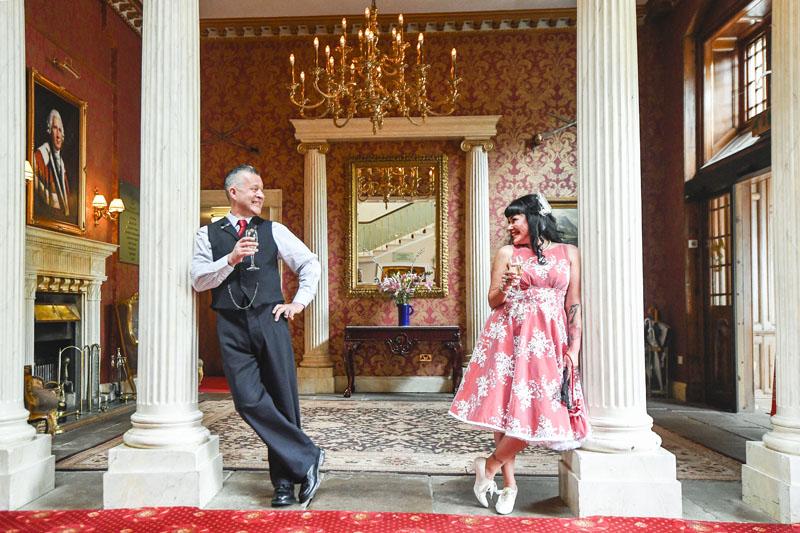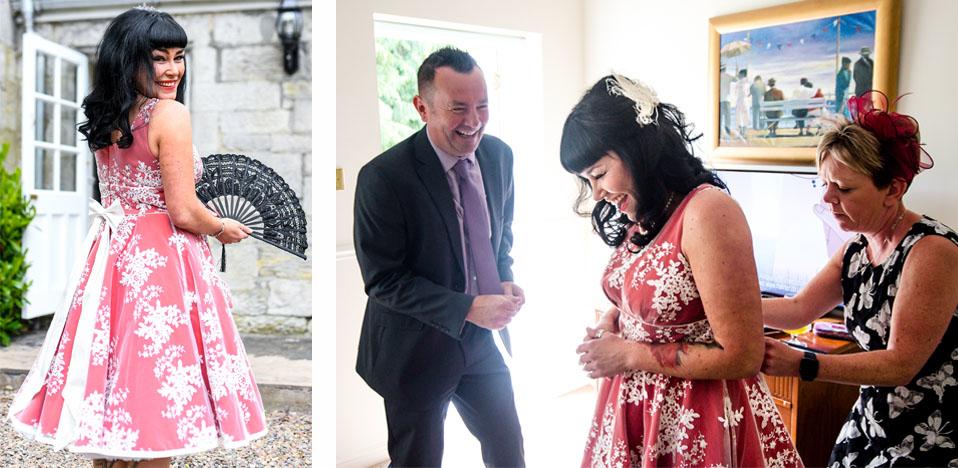 "My wedding dress they made is stunning! They are a wonderful team and they will make the dress of your dreams even better than how you imagined it!"
Suzii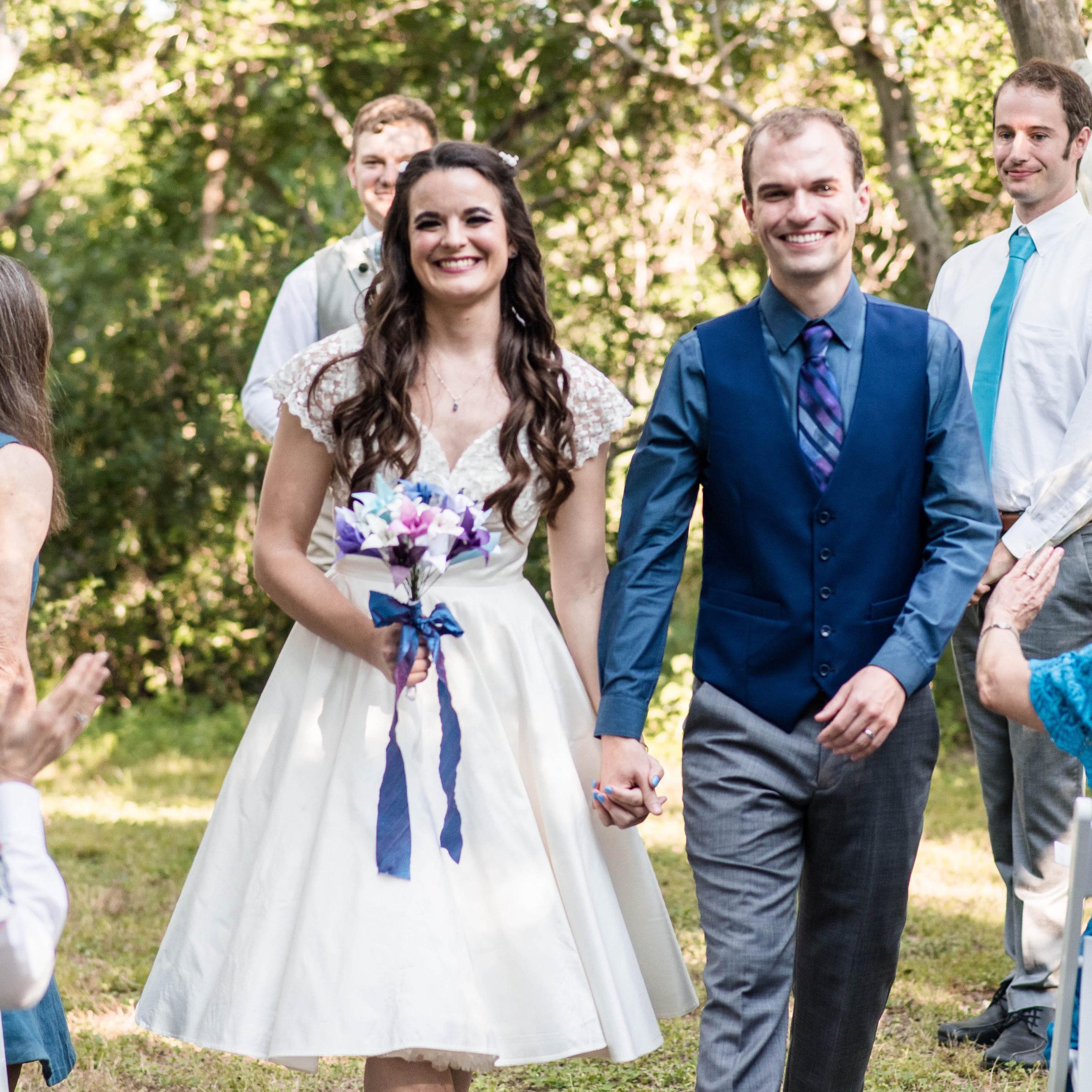 "I absolutely love my dress! It was perfect for my wedding day. I had it shortened to just below the knee (instead of tea length) and I added the extra fee to custom make the dress. The measurements were perfect and I did not need to tailor it at all. Dig For Victory's customer service was amazing (I contacted them several times with questions and they were incredibly quick to respond - they also caught an error in measurements!). I had tons of compliments at the wedding and a number of people ask for the shop's information!" photo credit: @maryarcuniphoto
Lauren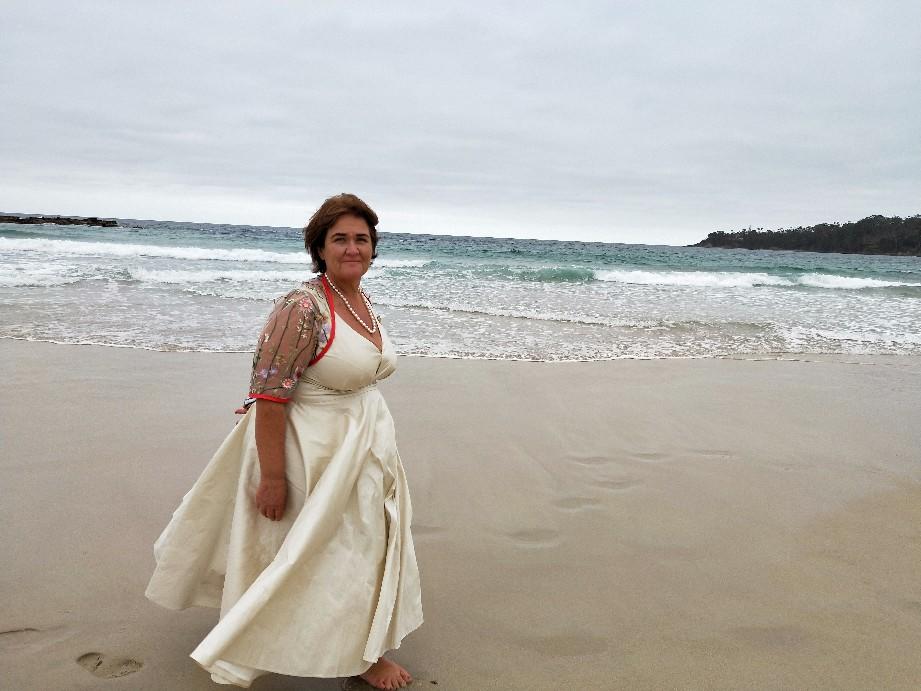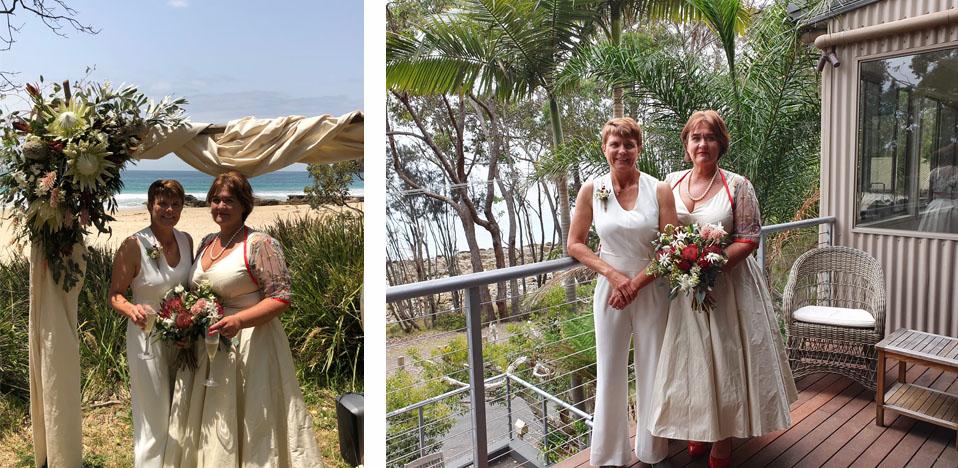 "I just wanted to touch base and say thank you for my gorgeous dress, it was everything I dreamed of for my wedding. From the very first moment I contacted you, your service was responsive and helpful with lots of guidance when I ordered a made to measure dress.

Thank you, I felt like a princess"
Amanda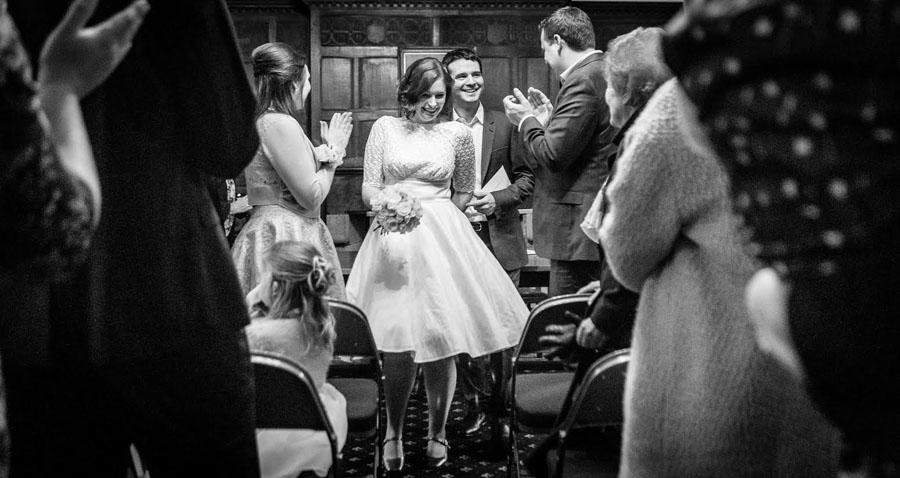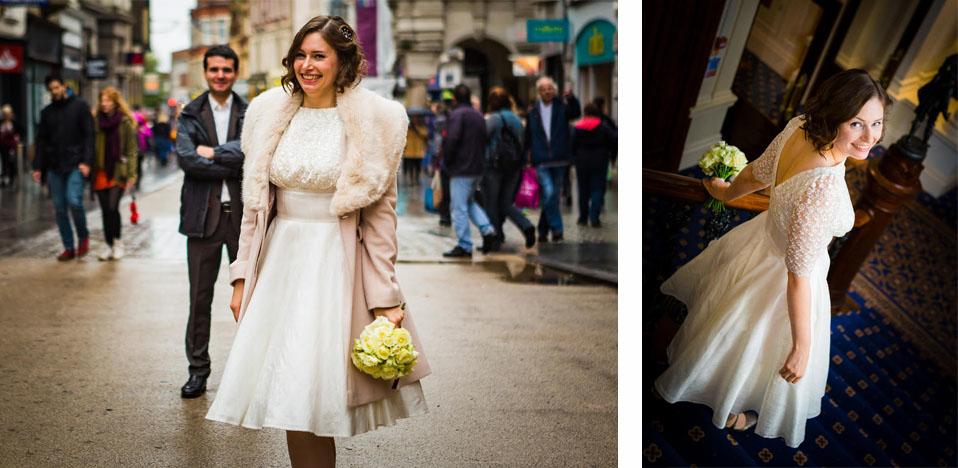 "I thought I would send you some pictures from my wedding last month. I so enjoyed wearing my dress and friends and family loved it too! Thank you very much for wonderful service from start to finish."
Demelza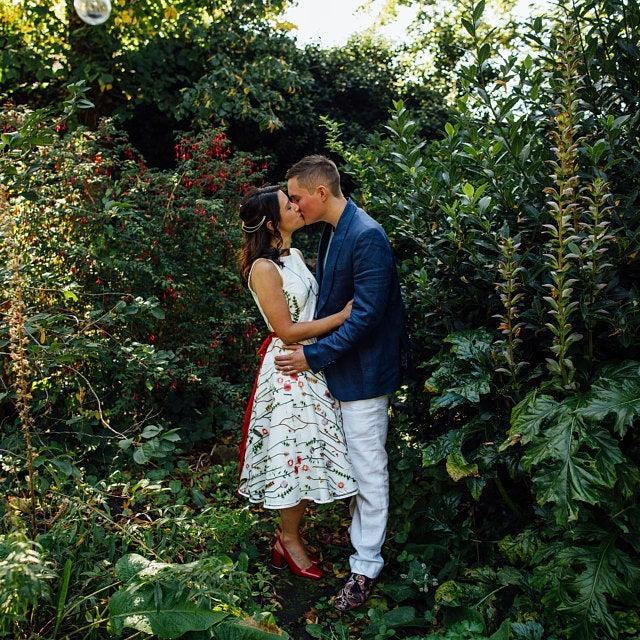 "Such a stunning dress! Can't wait to wear it on my wedding day. Perfect fit and good delivery time too."
Mary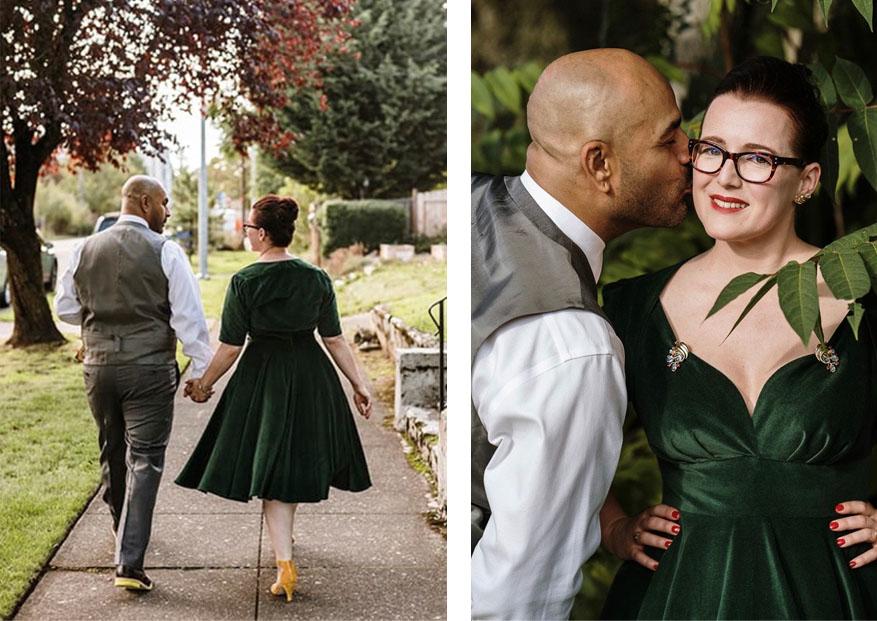 "The dress was exactly how I envisioned it would be. Thank you for making my day that much more special with such a perfect ensemble."
Jessie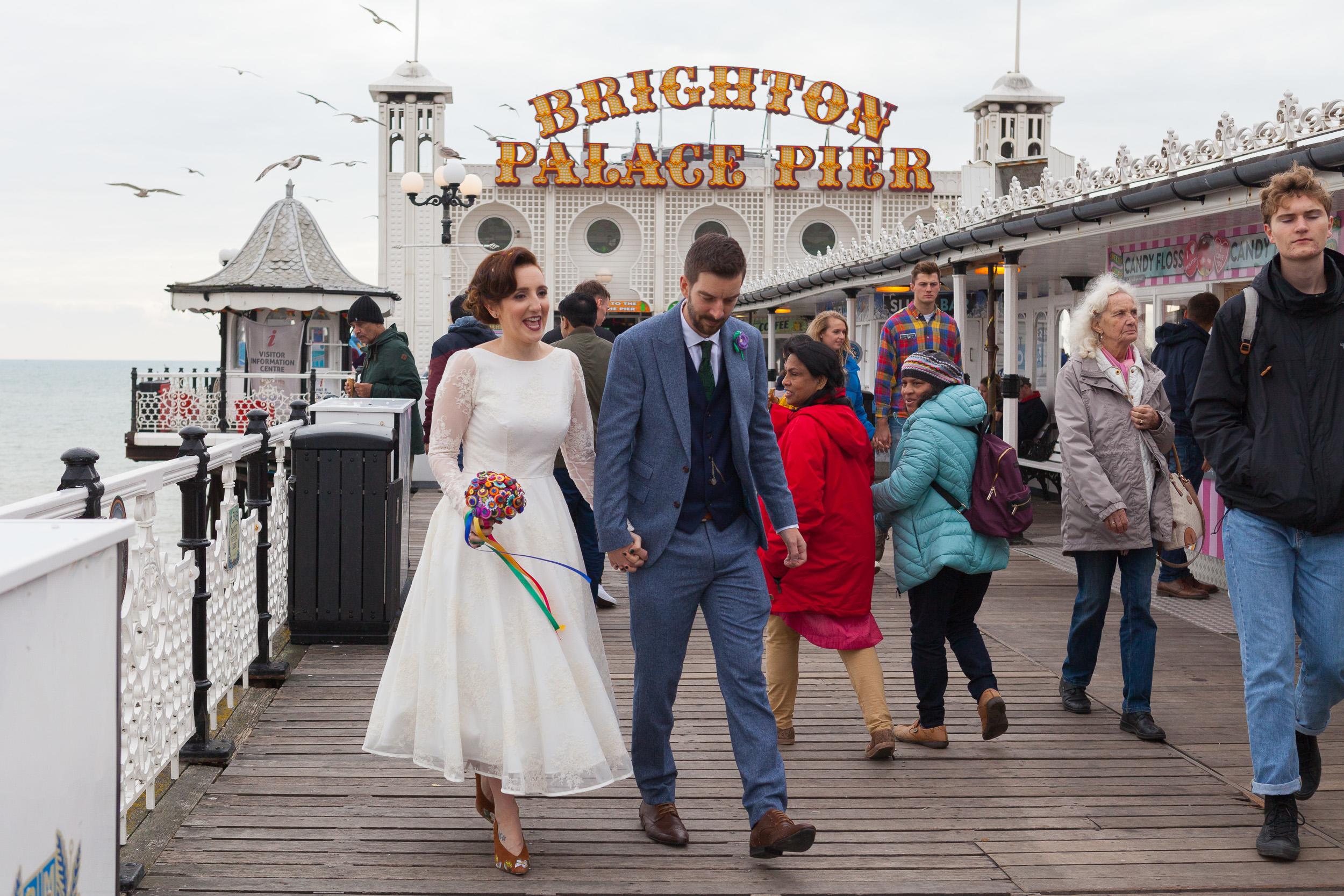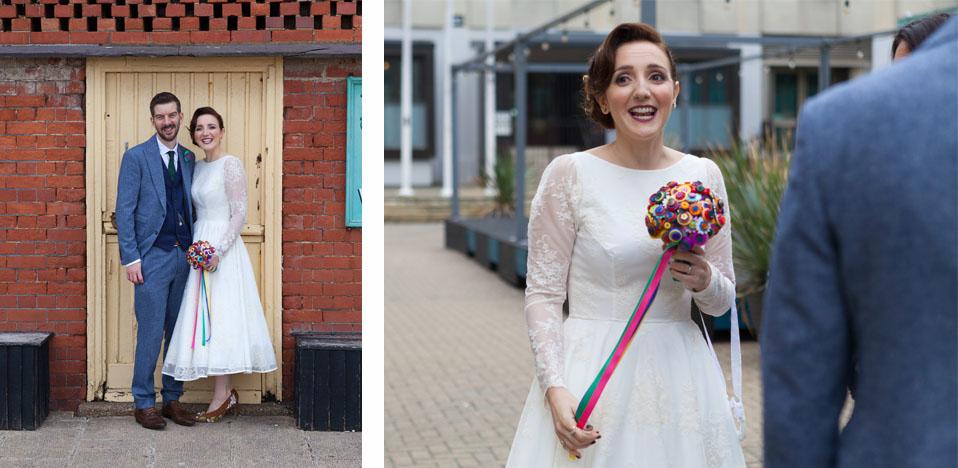 "I ordered my wedding dress from Dig for Victory and was enormously impressed with the service they gave. Being able to pick the style, colour and patterns that I wanted meant that it was so personalised and the ladies in the shop were absolutely lovely.
The dress itself was beautiful, I am currently trying to work out when it would be socially acceptable to wear it again..."
Kerry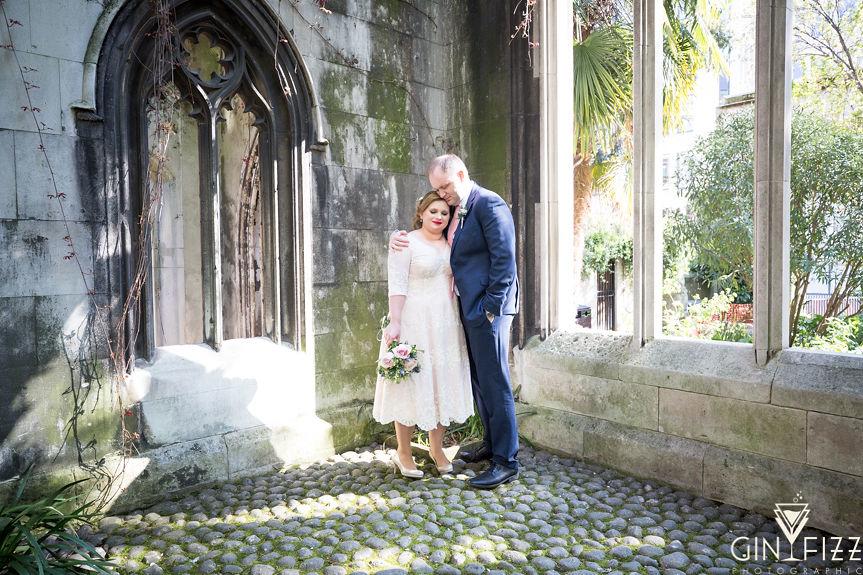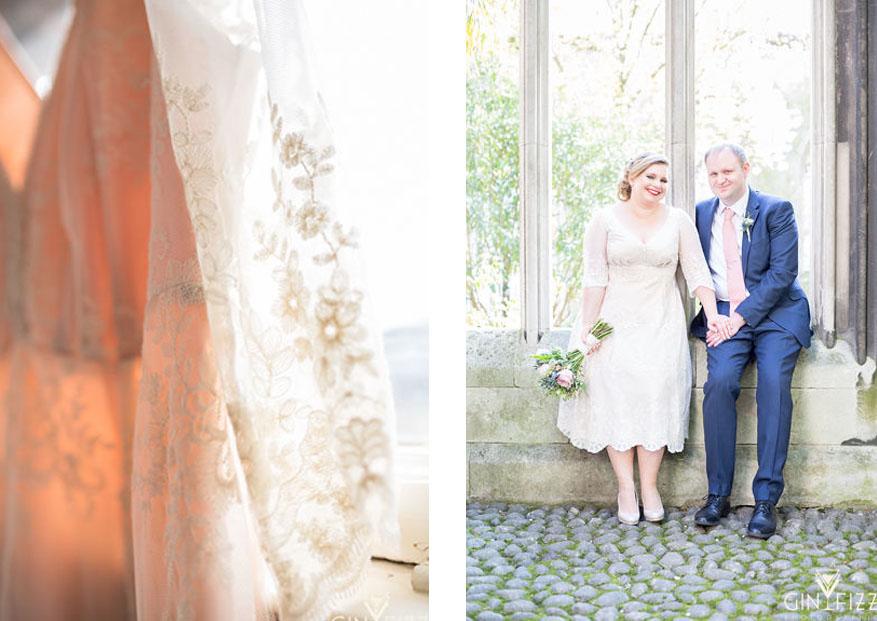 "Just a note to say thank you so much for all the work you and your team put into my wedding dress. I was so pleased with it and it was so
unique."
Gwyneth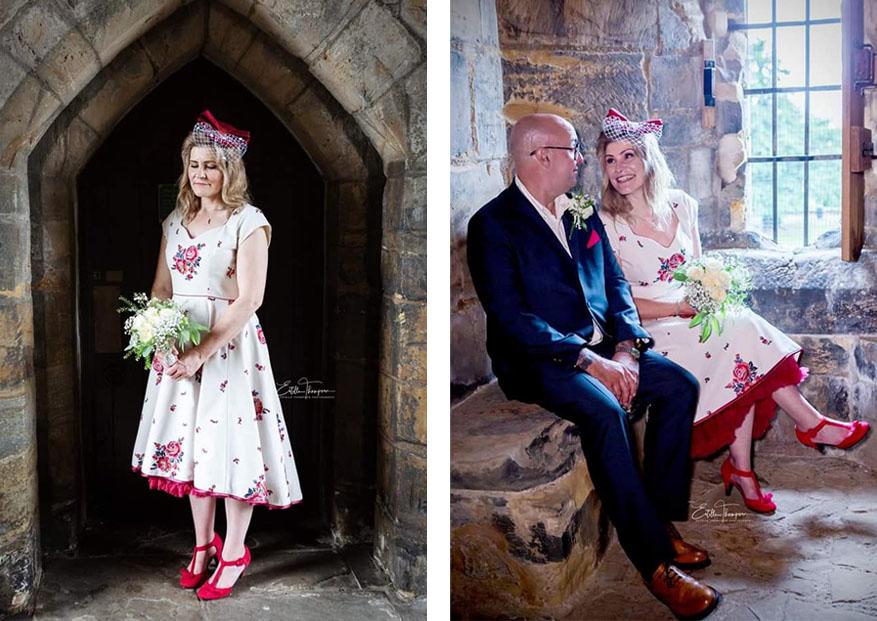 "I received a brilliant, friendly, helpful and professional service when choosing my wedding dress which I had made to measure. Thankyou so much Jayne and everyone at Dig for Victory that helped make my beautiful dress."
Tracey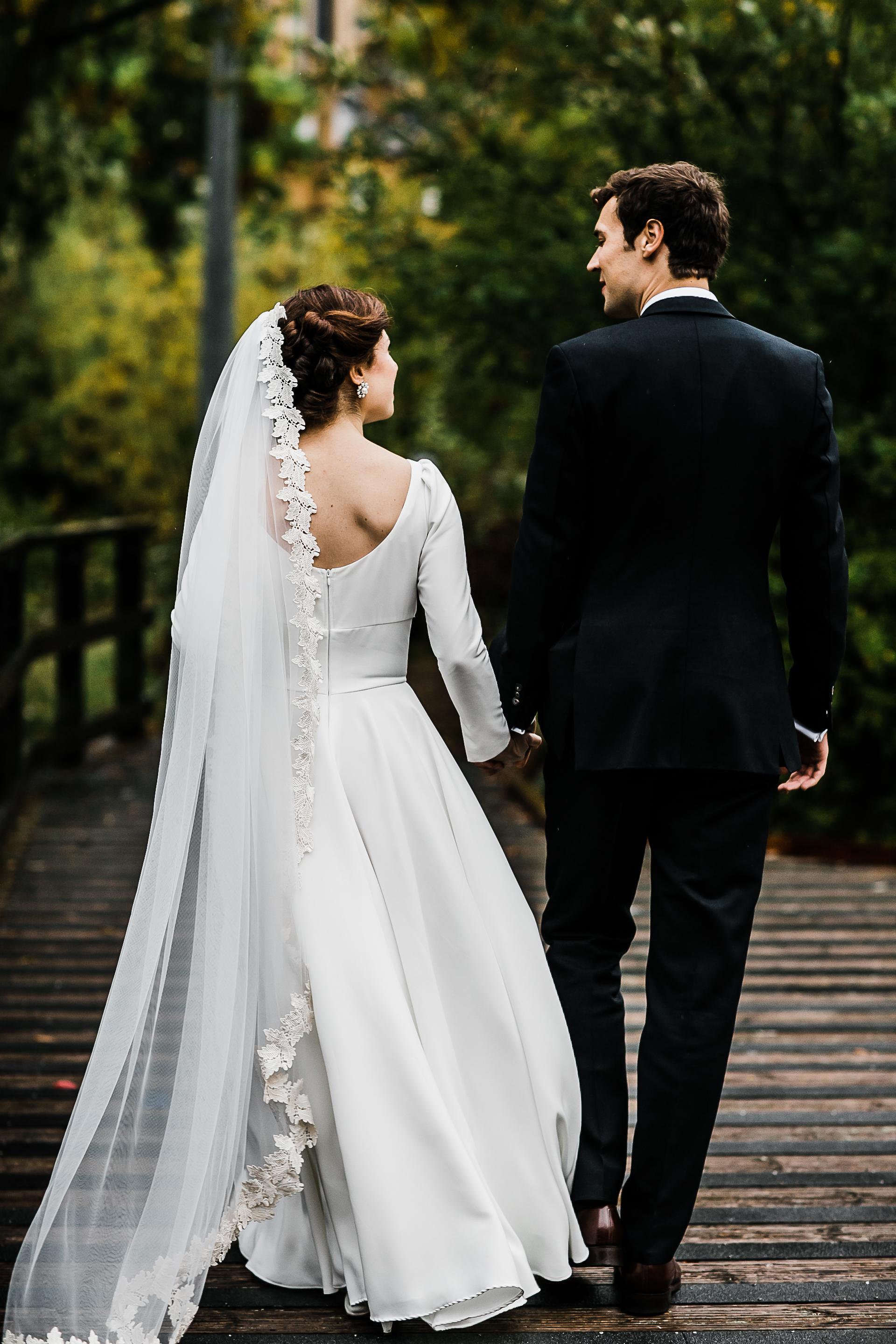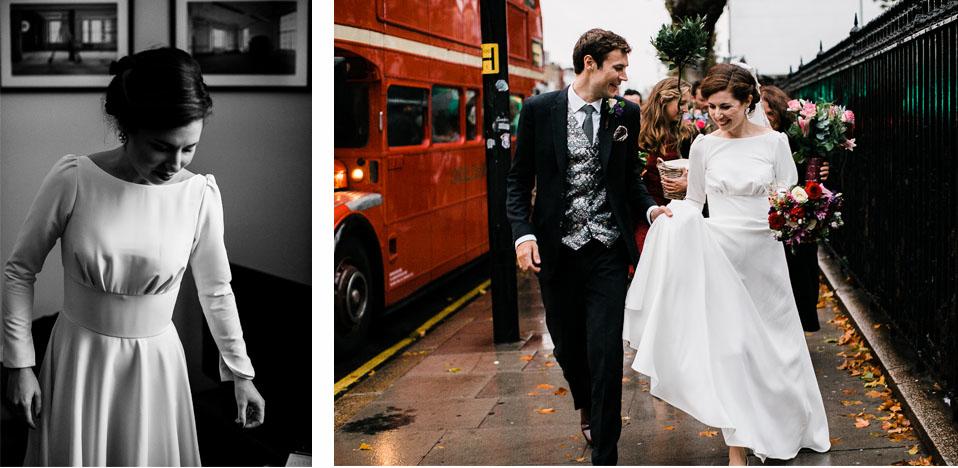 "Many many thanks (belatedly) for the wedding dress you made for me last October. I was utterly delighted with it."
Juliet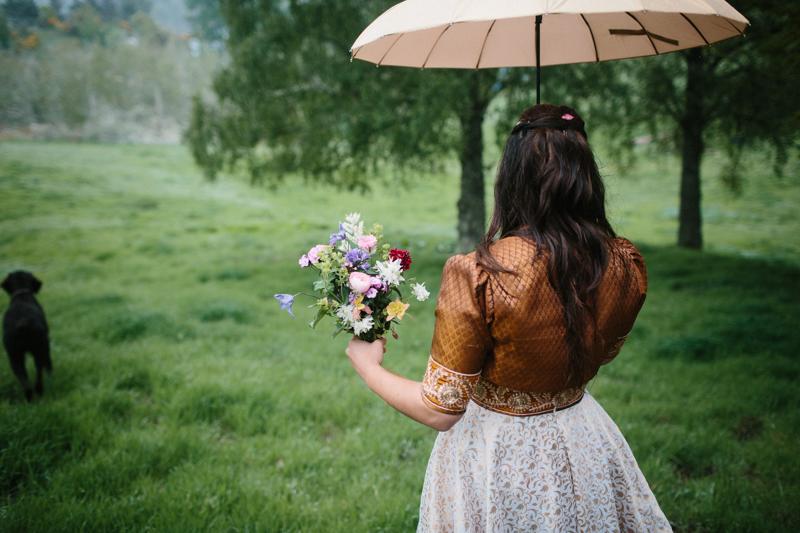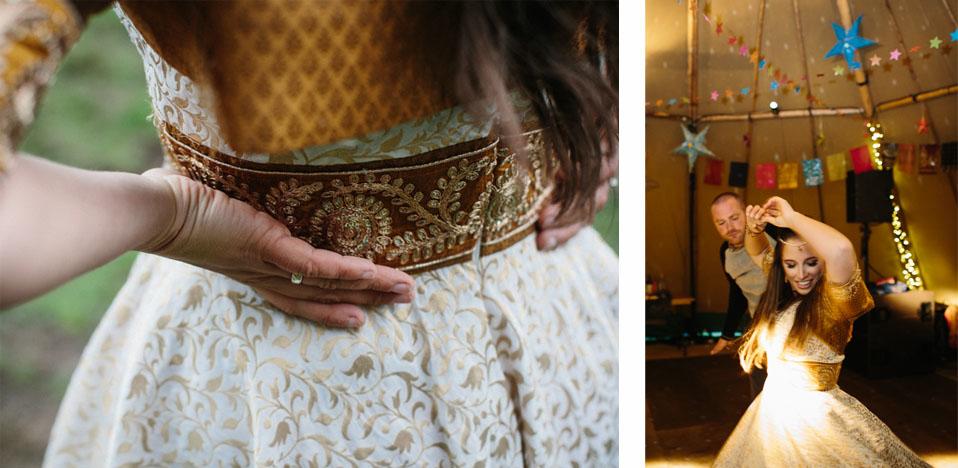 "I just wanted to write to say thank you for making my amazing wedding dress. It was absolutely completely perfect and fitted wonderfully!"
Alice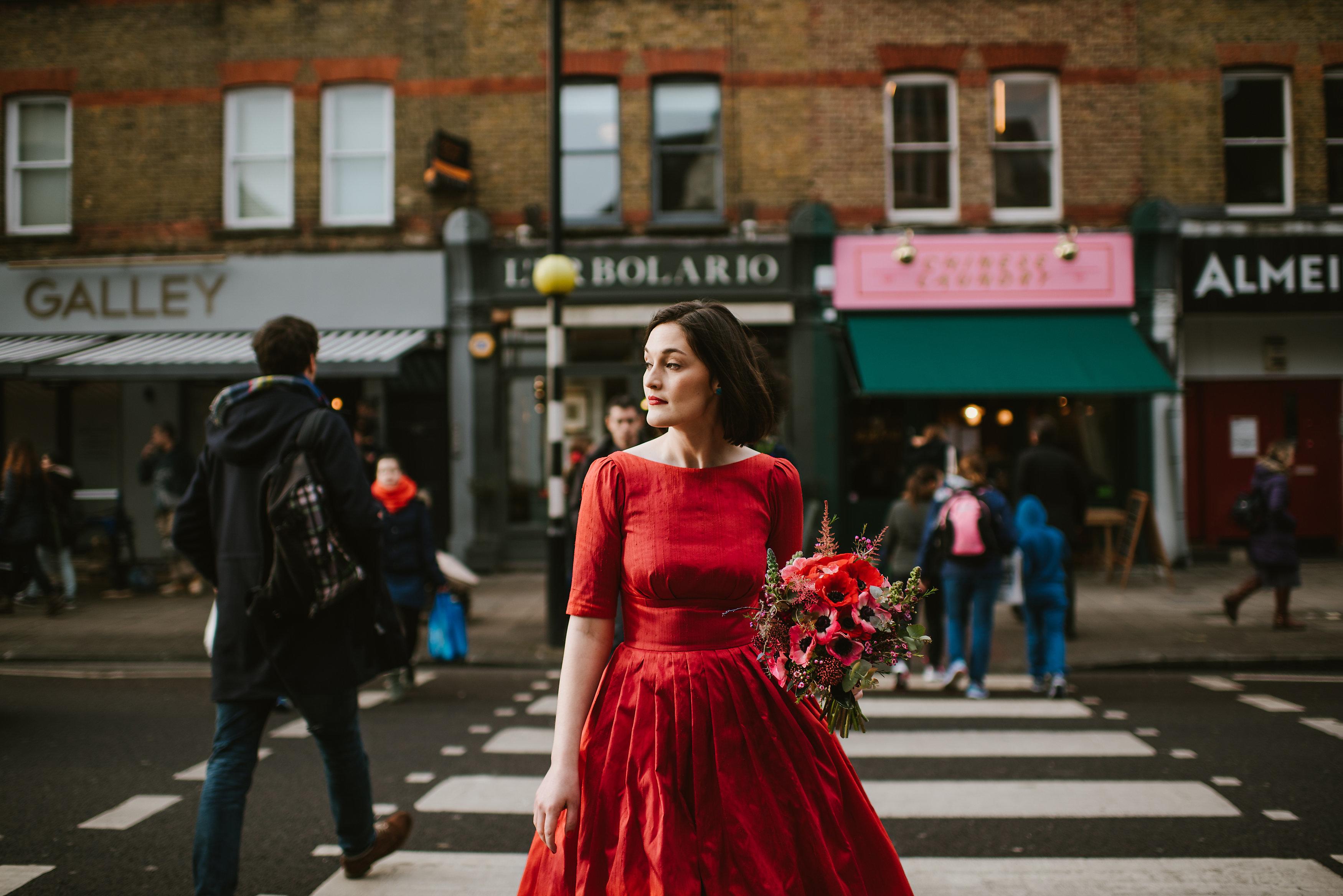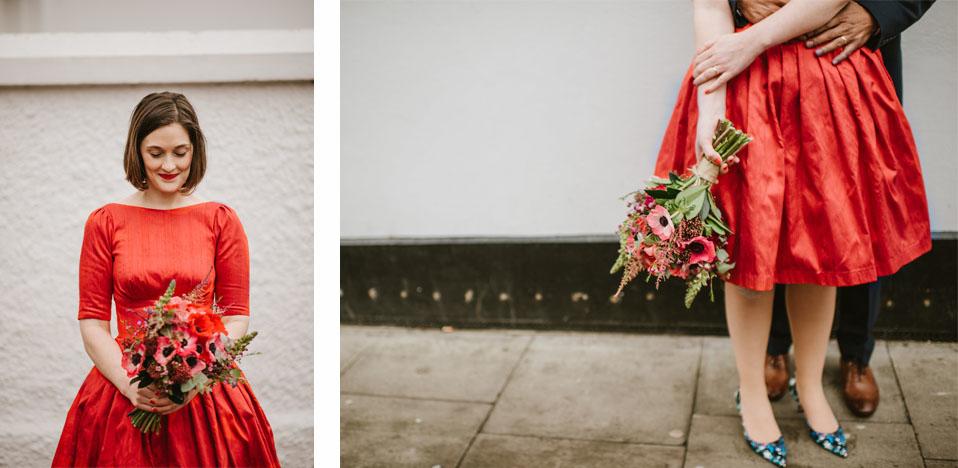 "I got so many compliments on my dress -- it was just perfect, thank you so much!"
Kate